we believe you!
"Write the best story you can and do it as simply as you can", Ernest Hemingway. The iWrite creative team believes in the new Greek writer, having invested in hundreds of works by first-time authors. Do you believe in your work to take the next step?

Request your own publication study!

let's talk about quality releases...
Have you ever wondered why some books feel like a quality edition (the "expensive") while others feel like a cheap book? Don't laugh, the reader is 100% aware of the publishing quality of a title. Learn some secrets and details we follow faithfully in the iWrite studios!

Learn the secrets of a perfect book!

let's talk about real eBooks

Have you ever thought why most Greek digital books are not successful? The reason is simple: because they are not really eBooks, but a version of the printed books in a pdf file! That is, unwieldy and almost impossible to read on most devices. Check out some secrets from iWrite's experienced eBook designers!

Learn the secrets of a proper eBook!
The People Behind Your Book!
We assume the responsibility (and always acting in the foreground, that is, remaining "invisible") to ensure that everything will "tie" in a magical way and the book that will be published will be excellent and will be essentially the author's vision... People behind every book are many people, from the professional reader and publishing consultant, to the designer and promoter!
Presentations - Exhibitions
Don't fall victim to exploitation!

(everything you need to know about self-publishing and our creative team)
Study Version, Free of Charge!
Don't wait any longer! Request your own publication study today…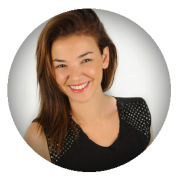 "When you're writing you treat your work like a little child. For me iWrite is the best "nanny". Tender but strict at the same time. He tells me truths about my book and doesn't let me exaggerate."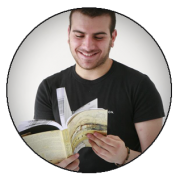 "Undoubtedly iWrite is a golden choice. It was kind of karmic I think. I will never forget the company's devotion to my book, their flexibility, their persistence with my 'quirks' and the fact that my perfectionism was a pleasure to them and not a nuisance."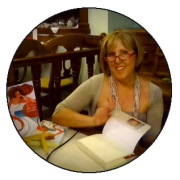 "I trusted iWrite and I was vindicated. And today I trust it, only now, now that I have personally met all the young people who make up his creative team, all those who worked perfectly with me, who made me feel and consider them my own people."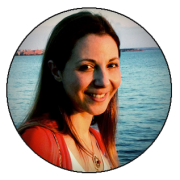 "My first contact with iWrite – Source Standard Editions gave me very positive signals. When I was convinced of the interest and enthusiasm of the publishing house for my idea, I thought that we have a very good basis to move forward."
They released the groundbreaking "Ham Cutter", they publish children's books, whose stories come to life on mobile phones, they manage to break the Greek borders with their publications, and the general manager of the group and the co-founder of the publishing house talks about the return to...paper.
Short Story Contest
In April 2020, Pigi Publications invited Greek writers, younger and more experienced, to submit their own relevant history or personal experiences with the help of their pen. The ultimate goal is to compile and publish a unique, separate book
Children's encounter with new technologies and adults' confusion is a trending conversation for new parents. The series of children's books "The little explorers" by Ismenis Kakali, published by iWrite publications, offer a relaxed entry into the world of augmented reality (AR).
In the "How I wrote" column, I ask Greek authors to tell me about one of their books. Today my guest, Minas Papageorgiou.
For a little-known ideological dispute between Enlightenment and Clergy regarding the Heliocentric System and the existence of life on other planets

The Black Book
The role of the highest hierarchy of the Church in the pre-revolutionary and revolutionary period, through documents of the time. The editor of the publication, Minas Papageorgiou, speaks to NEWS 24/7.